Careers Overview
A CHALLENGING CAREER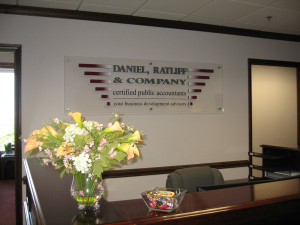 At Daniel, Ratliff & Company, we take pride in the way we work, not only with our clients but also with the individual members of our team. We are always looking for quality people to join our team. We offer excellent benefits, combined with plenty of opportunity for you to fulfill your potential-so you can get ahead in the company, as well as your career.
OUR MISSION:
Our mission is to maintain respect for the personal commitments of our team members while providing exceptional accounting and consulting services, with integrity and mutual respect for each other, becoming the trusted advisor and champion to the clients we serve.
Team members are paid competitive salaries commensurate with their experience, their responsibility, and their productivity. Our comprehensive health, dental, group life and long-term disability coverage, as well as our vacation and PTO time off, is just about the best you'll find. We also pay for ongoing career development seminars, annual dues to certain professional societies, and licensing fees and offer an 8 extra days off program (April 15 – Aug 15) in addition to regular vacations.
The greatest benefits, however, are priceless. For instance, our convenient office location in Southwest Charlotte, with free parking, no hassles of parking decks, and an upbeat work environment.
Our firm's culture is founded on respect for personal, as well as professional, goals. As a result, you won't work the number of hours expected at the larger CPA firms.
Great locations! Great atmosphere! Great people! It all adds up to a terrific career at Daniel, Ratliff & Company.