About Us Overview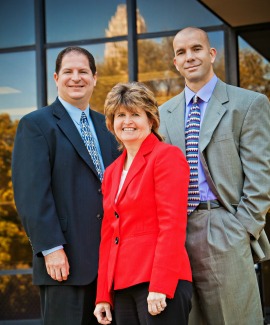 We're not your typical CPA firm. Instead, we go beyond traditional accounting services, adding valuable insight and guidance to your growth process. Daniel, Ratliff & Company has the tools to help you prosper.
Our company is led by our shareholders–CPA's with more than 100 years' combined experience in business consulting, audit and general accounting services and tax compliance and research procedures. They'll take an active role in your account, providing innovative solutions for your financial and business growth.
We are excited to work with some remarkable clients in a wide range of industries. No matter the size – from promising start-ups to well-established corporations – they rely on us to support them with accounting and tax needs, and we help them prosper.
Here are just some of the industries we serve:
Restaurant/Hospitality
Retail
Wholesale
Real Estate Development and Construction
Manufacturing
Medical Practices
Professional Services
Think of us as the business development partner you always wish you had – a Champion for your business!
OUR LEADERSHIP TEAM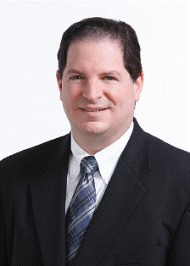 BRIAN E. HUBER, CPA
NC CPA Certificate # 25248
Brian has practiced public accounting for over 30 years and has served a wide array of companies. His industry experience includes among others – medical offices, retail business, professional services, and construction companies. Brian assists his clients in using their financial statements to better manage their business and also helps clients to implement and maximize the use of their accounting software. Brian serves as a business consultant to his clients.
Brian graduated from the University of Buffalo, with a BS in accounting. He is a member of the American Institute of Certified Public Accountants and the North Carolina Association of Certified Public Accountants, and is a Certified QuickBooks Professional Advisor. He is also a member of the Charlotte Uptown Rotary Group.
Brian can be reached at 704-371-5000.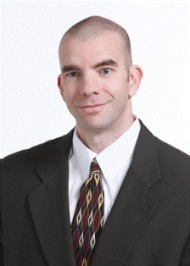 MATTHEW (MATT) P. MILLER, CPA
NC CPA Certificate #24082
Matt graduated with honors in 1993 from the University of North Carolina at Charlotte, with a BS degree in Business Administration and Accounting. He immediately began his career in public accounting in the Charlotte office of Coopers & Lybrand, a national public accounting firm and worked with other local and regional public accounting firms in the Charlotte area progressing to audit manager.
Matt has been a member of the Daniel, Ratliff & Company team since 2001 and became a member of the firm's ownership group in July, 2006. As the head of the Firm's audit & assurance practice, Matt is responsible for implementation of all new auditing and accounting standards within the firm, quality control monitoring procedures within the Firm, and supervision of all audit and other assurance engagements performed by the Firm.
Matt has experience in numerous industries as well as the nonprofit and employee benefit plan sectors. He has extensive experience in financial statement and related disclosure requirements under generally accepted accounting principles, as well as rules and regulations of the Department of Labor relating to the audits of employee benefit plans.
Matt is a member of the American Institute of Certified Public Accountants and the North Carolina Association of Certified Public Accountants. He also serves as Treasurer on the Executive Board of Directors of Camp Care, a nonprofit organization that provides a summer camp experience and other activities for children with cancer.
Matt can be reached at 704-371-5000.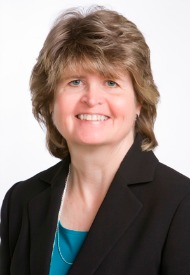 S. ANN CLAUSEN, CPA
NC CPA Certificate # 28893
Over thirty years ago, Ann decided she wanted to be a CPA and help business owners reach their goals whether it was to grow their businesses, protect their assets or eventually retire. As a result, her business and tax experience is now extensive and includes professional service firms, manufacturing, retail, real estate, restaurants, and construction as well as high wealth tax planning for business owners. Her experience also includes extensive tax preparation and planning services in combination with business consulting. She works with business owners to utilize the federal and state tax laws to reduce their tax liabilities with techniques such as cost segregation studies and like-kind exchanges. Ann also represents her clients to settle federal and state tax issues. As a member of the community, Ann is involved in local organizations such as Women Executives, Metrolina Business Council, Go Red for Women, NCACPA local board, and various charitable organizations. She also is frequently a guest speaker on tax issues for local and national organizations.
Ann graduated with honors from Averett University, located in Danville, VA, obtaining a degree in Business Administration with a concentration in Accounting. She then attended Radford University's Graduate School of Business and Economics in Radford, VA. Ann holds her CPA certification in North Carolina.
Ann can be reached at 704-371-5000.